Hitokuse Inc. is a technology driven company
who challenges various business fields.
We command HTML5 or big data analytics to provide forefront products.
Our members have the impressive skills and overwhelming abilities
necessary for the development into new fields.
Board of Directors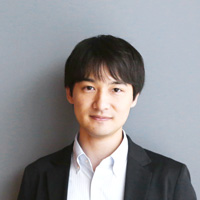 CEO
Wataru Miyazaki
Graduated from the Faculty of Liberal Arts at the University of Tokyo. Worked for IT consulting firm Capgemini Inc. in China as an intern while in school. After returning to Japan, he founded a digital manga company, which is the predecessor organization of Hitokuse Inc. Involved in many smartphone application services developments. Also known as Toyo Art School part-time lecturer. His hobbies are basketball and golf. Third-Dan holder of Shogi.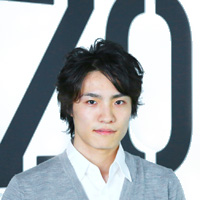 CTO
Shun Nagao
Born in 1988 and earned his Master's degree in Information Science and Technology at the University of Tokyo. Awarded as an IPA unexplored creator. One of the previous presenters at international conference SIGGRAPH. The previous winner of Stanford University D.School Hakkason. Founded Hitokuse Inc. in 2012. As the CTO, he manages the development and performance of rich media advertising services. His hobbies are breakdance, heavy metal music, and art.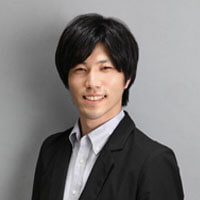 Executive Officer General Manager, Corporate Planning Office
Kengo Shimada
After chasing his career as an accounting consultant in Works Applications Co., Ltd., he joined the Hitokuse team as an engineer in September 2014. Later, he served as the development manager of the native advertising service Chameleon and the sales manager of the DSP team. In April 2017, he established BANNER REVOLUTION in collaboration with Dentsu Digital as the General Manager of Sales Headquarter. In March 2018, he became an executive officer.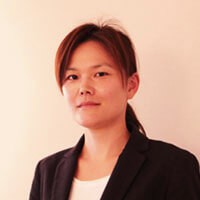 Executive Officer
Tomoko Wada
Joined the Hitokuse team in July 2018. Engaged in numerous projects such as strategy making, sales reform, cost reduction, and reorganization after acquisitions in McKinsey Tokyo and Chicago offices from 2011 to 2015. Then, involved in medium-term management plan-making and company-wide branding strategy formulation of a consumer goods manufacturer. Engaged in card company marketing projects at MasterCard Advisors in 2017.
Information
Company name
Hitokuse Inc.
Foundation Date
August 2011
CEO
CTO
Outside director
Wataru Miyazaki
Shun Nagao
Yosuke Tomatsuri
Auditor
Mamoto Yoshiharu
Kase Yutaka
Kitamura Hayato
| | |
| --- | --- |
| Location | #701 La Tour Shinjyuku, |
| | 6-15-1, Nishishinjuku, Shinjuku-ku, Tokyo |
| Phone number | +81-36279-4421 |
| Contact | mail[at]hitokuse.com |
| Business field | Advertising Services |
Access

Location
〒160-0023
#701 La Tour Shinjyuku,
6-15-1, Nishishinjuku, Shinjuku-ku, Tokyo