We aim to be a competitive, professional team striving to place ourselves in the global market.
Culture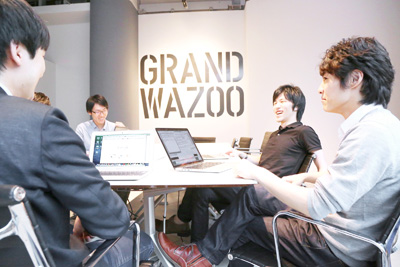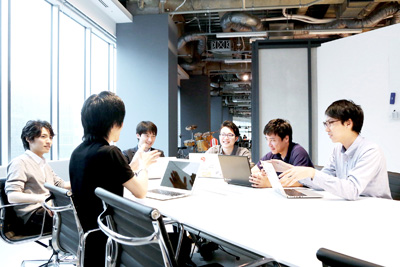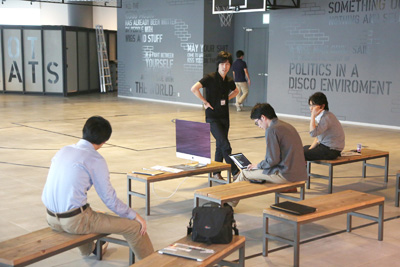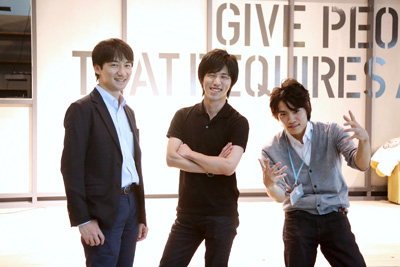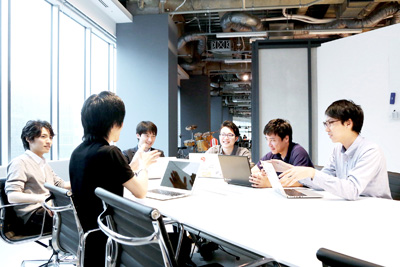 We are looking for individuals who will persevere to bring the best out of our products.
Our team comprises of members with distinctive skills, each with a background on either programming, art or MBA. . All the members are spirited and exhuberant. To advance into uncharted markets, in addition to the passion of each member, partnership between team members is plays a big role. Hitokuse Inc. has a culture that actively encourages challenge to its members.
Team
The best product from the best team.
Jobs
We are currently looking for members listed below
Engineer
Business content
Development, design and maintenance of the advertising system management (Ruby on Rails)
Development of rich media ad formats (JavaScript)
Infrastructure architecture and maintenance (AWS, Hadoop, fluentd, nginx)
Technical Sales (System cooperation, systems consulting, etc.)
Skills
Technical Sales (System cooperation, systems consulting, etc.)
Infrastructure: AWS, Hadoop, fluentd, nginx
Others: Git, UNIX
Message from CTO
We always continue to develop our system to meet the market demands. Therefore, we welcome people who have a broad perspective and willingness to challenge new technology. In addition, because we consult and collaborate with clients or other companies' engineers, communication skills are also required. Our job is very exciting and, it is rewarding to maximize revenue by fusing technology together with business. We are looking forward to your application.
Chief Technology Officer Nagao Shun
Designer
Business content
User interface construction of management system.
Effective rich media advertising creation
Creative Production Consulting
Creation of various materials
Skills
UI/UX building
Image and video editing(Photoshop, Illustrator, Premier, After Effect, etc.)
HTML、CSS、Javascript
Message from design manager
In order to provide the marketing demands of our customers, we have constructed a platform for creating and editing excellent creatives. The mission of the designer as a team member is to make our platform massive and appealing for the publishers to be satisfied and to make designers use our platform easily and effectively.
In other words, the total design solution is a product of our clients' various standpoints. If you wish to get involved in all phases of the customers' actions and solve the problem by design, then we are certainly looking forward to your application.
Business
Business content
Analysis of advertising efficiency
Planning and execution of advertising products sales strategy
Alliance with new customers (distribution partners, distributors, etc.)
Sales promotion with the existing partners (Consulting, seminars, etc.)
Skills
Data-driven research capability
Strategic ability and macro-vision
Has the initiative
Communication skills to gain the trust of customers
Skills that can be used
Sales experience in the advertising and marketing industry
Organizational management experience
Message from business manager
Hitokuse Inc. has endless opportunities to accept your challenges, because we are currently in drastic development process. Within the context of high complexity, the best strategy and innovative approach are necessary. I think there is real excitement in working in this startup as member of this team. As a result of your actions and ideas, you will help mold the future of the company. In such a stimulating environment, we are looking forward to working with innovative, risk-taking individuals.
President Wataru Miyazaki